Lego Club
Join our Lego Club for ages 5-12. We meet the 2nd Monday of each month at 6:00pm. Each session has a different theme and the library provides all of the Legos!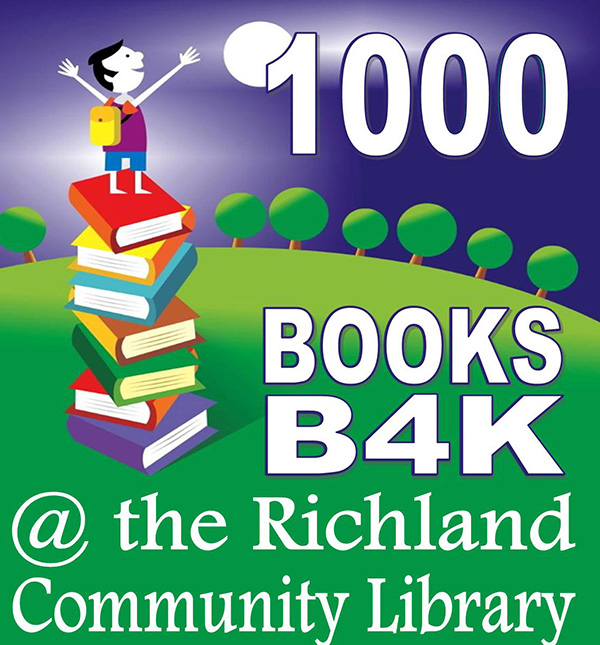 1000 Books B4 K
Did you know that sharing just one book a night gives your child the building blocks for lifelong success? 1,000 Books Before Kindergarten is a program that supports early emergent literacy skills in young children.  The best way to build your child's early emergent literacy skills is by reading to them each day! Early emergent literacy skills include oral language, reading and book  knowledge, and writing skills.  
Stop in at the library today to pick up your child's first reading log to start the journey to 1,000 books!

Children's Storytimes
Preschool Storytimes
Thursday mornings at 11:15
Smart Start Story Time for Babies: View county schedule 
Educational Resources
Federal Resources for Educational Excellence (FREE) is an online teaching and learning resource from federal agencies. Each month  high-quality educational materials, items like the ones below, in FREE  and other free websites will be shared. Parents and teachers, use this site to supplement your child's and students' learning.
http://free1.ed.gov/index.cfm